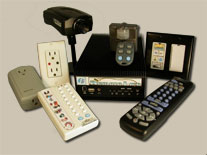 Getting t•ORB Remote Life installed in you home or business is a smooth process. t•ORB takes a methodical approach to ensure your installation and satisfaction are unparalleled. The process by which we introduce your home or office to Remote Life is as follows:
Initial Consultation determining your needs and desires.
Follow-up phone call to schedule install.
Installation of every Remote Life device.
Training on the simple usage of Remote Life.
Follow-up call to ensure your satisfaction.
First, a t•ORB home care specialist arrives at your home or office and works with you to determine the best lifestyle fit that meets your needs and desires. We are working to understand you unique needs so that we can ensure true new luxury and utility. We pride ourselves on listening to you, and determining how Remote Life fits into your lifestyle.

Next, we follow-up with a phone call to schedule an install date. At this time, you may have additional questions or would like to request changes. t•ORB answers any questions and sets up any changes so the install team in well prepared for your install.
Once this phone call is completed, t•ORB springs into action! We build your Remote Life system exactly to your personal specification. We prepare our installers with the tools and products necessary to ensure that your install of Remote Life is smooth.
After the installation of Remote Life is completed, someone from the installation team will sit with you and show you the ease of operation. Our installers are there to ensure that you completely understand this fabulous new tool and that you are comfortable with using Remote Life.
In about a week or two, t•ORB Customer Service will follow-up with you to see how you are doing. We appreciate all feedback and look forward to your wonderful experience with Remote Life!
t•ORB Puts Your Home in Your Pocket!